Kundalini Yoga Workshop with Guruprasad: The Yamas and the Niyamas
September 18 @ 12:30 pm

-

3:30 pm

$30 – $270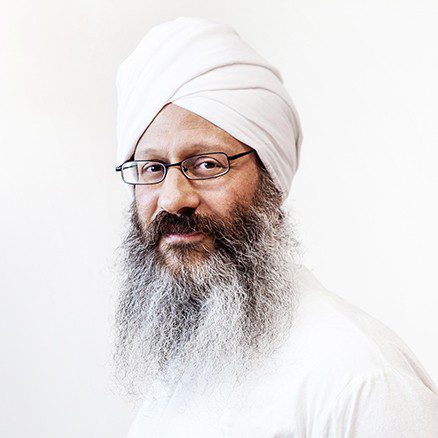 As a practicing yogin, it is essential to understand yoga's ethical code. The Yamas and the
Niyamas form the first two of Patanjali's eight limbs for a reason: The powerful capacities that open up to us with yoga practice must be anchored within an understanding of our own
humanness—and the responsibility we have to ourselves and to one another– lest we end up
misusing or abusing these capacities. The Yamas, or "restraints", are best understood as virtues.
The Niyamas, or "observances", are best understood as good habits. The Western approach to
yoga, with its emphasis on performance and results, often by-passes or gives short-shrift to the study of Patanjali's Eight Limb system, especially the ethical practices. Yet, without a grounding in these practices, "yoga" becomes just another form of ego gratification or ego frustration.
The 5 Yamas
Ahimsa—Nonviolence
Satya—Truthfulness
Asteya—Non-stealing
Bramacharya—Non-excess
Aparigraha—Non-possesiveness
The 5 Niyamas
Saucha—Purity
Santosha—Contentment
Tapas—Self-discipline
Svadhyaya—Self-study
Ishvara Pranidhana—Surrender
I have devoted ten months, starting in September to immerse myself in the study of these
principles, and I invite you to join me. Each session focuses on a single principle and is usually offered on the third Saturday of the month (June, 2022 is the one exception), from 12:30 pm – 3:30 pm. Home practices will be recommended for between sessions so you can deepen your understanding and awareness.
Session Dates and Topics (All sessions are offered from 12:30 pm-3:30 pm.)
2021
September 18 Nonviolence
October 16 Truthfulness
November 20 Non-stealing
December 18 Non-excess
2022
January 15 Non-possessiveness
February 19 Purity
March 19 Contentment
April 16 Self-discipline
May 21 Self-study
June 11 Surrender
Location: Centered City Yoga, 920 E. 900 South, Salt Lake City, UT 84105
Fees: $30/session; $270 for entire series
Instructor: Guruprasad Singh, MA, LCMHC, C-IAYT, KRI-Certified Kundalini Yoga Practitioner and Teacher Trainer, is a psychotherapist, writer, teacher, and yogi. His classes and workshops are deeply transformative, combining Eastern and Western approaches to human growth and development, maximizing participants understanding of themselves and their journey back to wholeness.
Recommended Book: The Yamas and the Niyamas: Exploring Yoga's Ethical Practice by Deborah Adele