Summer Solstice Sadhana Celebration 2022 in Utah
June 18 @ 3:00 pm

-

June 22 @ 2:00 pm

$350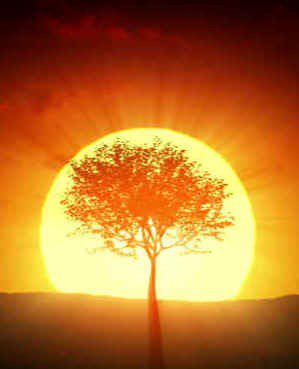 Summer Solstice Sadhana Celebration
Sign up with Khushbir by text at 801-450-3732
The cost will cover camping,  yoga, music, and food.  This is a co-creation event.  We are  all working together to make it happen by seva (selfless service).
If you would like to make a donation to the event that is appreciated, this will help cover costs and create a fund for scholarships and future events.
Sign up soon to guarantee your space.   If you would like to carpool, let us know so we can connect you to others for ride sharing if possible.
Camping:
We have a large camp site called the Sam Stowe Group Area.  It has a pavilion to practice and eat under, picnic tables,  water, power, and coin operated showers.   Plenty of space for tents.   All practice is outside.   Plan for cold mornings for sadhana, and hot afternoons.
The schedule:
Sadhana 4 – 6:30  am the 19th – 22nd 4x
Breakfast 8 am the 19th – 22nd 4x
Yoga 9:30 -11:30 am the 19th – 21st 3x
Watermelon 12 pm  the 19th – 21st 3x
Yoga 1:30 – 3:30 pm the 19th – 21st 3x
Dinner 5 pm the 18th – 21st 4x
Gong 6:30 – 7 pm on the 18th-21st 4x
Yoga, Music and Meditation:
Teachers and musicians include Karta Purkh Singh, Khushbir, and more to be announced!
Live Music at some of the sadhanas and workshops.
We will practice the traditional solstice diet:
Breakfast will be bananas, oranges and solstice soup with potatoes, onions, garlic, ginger, celery and spices. Dinner will be mung beans and rice kitchree, steamed beets and carrots, iceberg lettuce wedges and solstice hot sauce which is mostly onions marinated in tamarind, apple cider vinegar and spices.  We will have watermelon with salt and pepper mid day.  If you want a more substantial lunch, you can bring your own.  We will have yogi tea every morning and golden milk on solstice in the evening.
There are hiking trails to enjoy in the area as well as rivers, a museum and Native American ancient art and artifacts.
Seva:
This is a co-creation event, there are opportunities for service (seva) leading sadhana, teaching workshops, cooking, serving food, doing dishes, making yogi tea, golden milk, and serving water melon. You will sign up for Karma Yoga when you register.
Sign Up:
$350 for the full event
Sign up with Khushbir by text at 801-450-3732
Come enjoy community, sadhana, music, yogic diet, nature, and raise our spirits in sat Sangit to raise the vibration of the planet!    Sat Nam