Winter Solstice Sadhana Celebration in Utah
December 19 @ 4:00 pm

-

December 23 @ 11:00 am

$500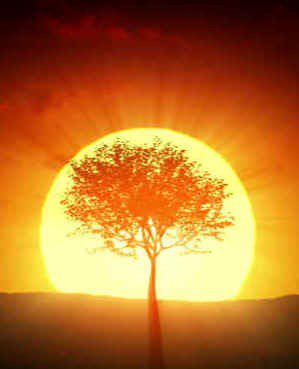 Sat Nam!
Winter Solstice Sadhana Celebration
At RED MOUNTAIN RESORT
Right next to Snow Canyon State Park in Southern Utah
Please sign up with Khushbir at 801-450-3732
The cost will cover the rooms,  yoga spaces, food, and community suite we have for meals and cooking.  There will be a little left over to share with the teachers.  This is a co-creation event.  We are all paying the same, and all working together to make it happen by seva (selfless service).
Rooms have a choice of 2 double beds or one king size bed.
Single occupancy is $975
Double occupancy is $1200 ($600 per person)
Triple occupancy is $1425 ($475 per person)
Quadruple occupancy is $1650 ($412.50 per person)
If you would like to make a donation to the event that is appreciated, this will help cover costs and create a scholarship fund for those who can't afford it but would like to come.
Sign up soon to guarantee your space.  If you would like a roommate to share a double occupancy room, you can get on the list for that.  If you would like to carpool, there is a list for that as well.
This will be a special small gathering with  a maximum of 20 people total.  We have large approximately 2000 square foot practice spaces with room for safe distancing. We will practice outside in the Gazebo as much as we can, weather permitting, and we also have the beautiful Snow Canyon Room inside.  Masks are to be worn while within 6 feet of others that you don't live with and while cooking and serving food.
The schedule, subject to change according to the weather and circumstances, will be:
Sadhana 4-6:30 am the 20th-23rd 4x
Yoga 9-11 am the 20th-23rd 3x
Yoga 3-5 pm the 20th-23nd 3x (Hopefully practice in the gazebo outside if the weather is good)
Yoga and Gong bath 7:30-8:30 pm on the 19th-22nd 4x
Teachers and musicians include Khushbir, Deva Ji, Vedya Ravi, Sita Nam, Tejbir, Jennifer Goodman, Diedre Norman  and more!
We plan to share breakfast at 7:30 am the 20th-23rd, and dinner at 6 pm the 19th-22nd.
Live Music at some of the classes and workshops.
Karma Yoga Groups for Breakfast team, Dinner team, Yogi tea, and Sadhana/workshops will meet daily according to the team captain schedules.
We will practice the traditional solstice diet.  Breakfast will be bananas, oranges and solstice soup with potatoes, onions, garlic, ginger, celery and spices.  We will have yogi tea every morning, and golden milk on solstice in the evening.
Dinner will be mung beans and rice kitchari, steamed beets and carrots, iceberg lettuce wedges and solstice hot sauce which is mostly onions marinated in tamarind, apple cider vinegar and spices
Every day we have a 4 hour break between 11-3, so we have free time.  We are on our own for lunch, so we can bring things to eat and there is also a restaurant on site.  There are great hikes to enjoy in the area in Snow Canyon Park.
This is a co-creation event, there are opportunities for service (seva) leading sadhana, teaching workshops, and making yogi tea, golden milk, breakfast and dinner.
Come safely enjoy community, sadhana, and raise our spirits in sat sangat to raise the vibration of the planet!    Sat Nam