Yogi Bhajan's Birthday – Special Early Morning Sadhana
August 26, 2019 @ 4:00 am

-

6:45 am

Free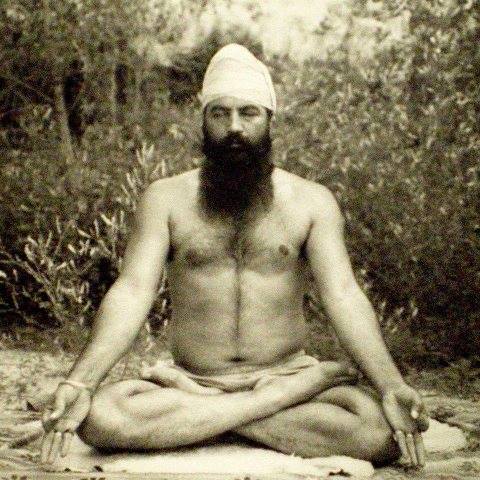 Text Julie with any questions at 412-877-6458
Driving Directions: Enter the Spring Tree condominium complex, turn left onto Taylor Lane, follow the new fence on the left to the black gates, drive down the private lane, and park in the parking lot below.
---
Please join us on Yogi Bhajan's birthday to chant the morning call mantra. The Morning Call or long ek ong kar was the first mantra and sadhana that Yogi Bhajan taught and in remembrance of him, we chant this mantra for two and a half hours on his birthday. If you are unfamiliar with the chant, see Krishna Kaur's beautiful description below.
Cost: Free.
---
Celebrate Yogi Bhajan's Birthday Anniversary
Every year we celebrate Yogi Bhajan's birthday. This is a very cozy occasion when we chant together in gratitude for all the priceless teachings he shared with us.
Eleven Days of Chanting: August 15 – August 25
We start with 11 days of chanting Guru Guru Wahe Guru, Guru Ram Das Guru for 31 minutes each day. Call on Guru Ram Das using Yogi Bhajan's personal mantra. Join the global spiritual community in connecting with the spirit of Yogi Bhajan, and offering thanks for all the blessings he so generously shared with us.
In many communities, the chanting is hosted at different people's homes each night. It's always a special time for yoga students and teachers, family, and friends to vibrate together, share food and stories, and celebrate the life and legacy of Yogi Bhajan.
Simultaneous Worldwide Guru Ram Das Chant: August 26
At exactly 3:00 a.m. Pacific Daylight Savings Time, our worldwide community simultaneously chants Guru Guru Wahe Guru, Guru Ram Das Guru for 11 minutes. This is a powerful worldwide energetic connection to Guru Ram Das, the Lord of Miracles.
Special Morning Sadhana: August 26
For morning sadhana on August 26 we chant Long Ek Ong Kars for 2.5 hours. Yes, it is a long time, and it helps if you can chant with a group. If you are chanting by yourself, then imagine you are chanting with many other voices. If you haven't experienced this sadhana before, this is a perfect opportunity. In the ambrosial hours at the Hacienda de Guru Ram Das in Espanola, the sadhana room (in the Gurdwara) is packed full of yogis and yoginis wishing to partake of the nectar of this special blessing. Join in with your community and let us know how it went for you!
---
Benefits of Long Ek Ong Kaur or Morning Call
It is said that chanting Long Ek Ong Kar's, also known as Morning Call, Long Chant, and the Adi Shakti Mantra, opens all the chakras, charges the solar centers, connects the soul to the Universal Soul, and liberates us from the cycle of karma.
It brings Kundalini awakening, opening of the chakras, and a sense of bliss.